Enter Your Donation Below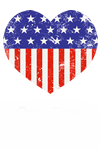 U.S. donations can be made through the Joy To The World Foundation website where you'll receive a tax deductible receipt.
Go To U.S. Donor Page
(Link opens in a new window)
Continue The Legacy
Pioneered in 1976 as a Christian television talk show when there was none like it on TV in Canada. One of the founders quit his engineering profession (selling rockets) and together with his wife & three children went out on a limb trusting God for the impossible!
With your donation you're helping transform lives and families across the nation.